Kiuru MSSP wins big in 2023 Future Digital Awards. Kiuru MSSP has been award 'Best Mobile Authentication Solution' in Platinum category. Kiuru MSSP (Mobile Signature Services Platform) is developed in-house by Methics and already deployed in many countries for national identity management and critical business applications which provide identity and authentication related services for over 10 Million overall users.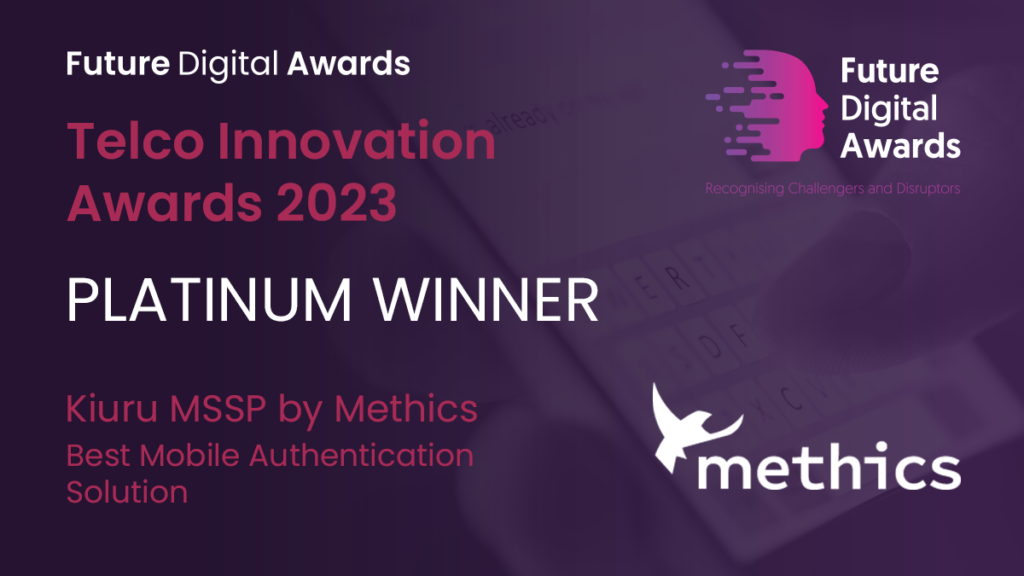 What is Kiuru MSSP?
Kiuru MSSP is a Mobile Signature Service (MSS) platform for orchestrating services like Mobile ID, Mobile Connect, eIDAS QTSP services, Secure/Strong Customer Authentication and Digital Signatures with high levels of assurances.
Kiuru MSSP is a secure, robust, and user-friendly software platform which can also be used as out-of-the-box solution. Platform can be used to deliver and manage strong authentication and digital signature services by QTSPs/TSPs/CAs or MNOs or Governments.
Kiuru MSSP provides tools for service monitoring, remote logging and billing reporting, etc. Additionally, Kiuru MSSP provides high performance messaging and validation service. MSS must have high degree of availability at all times. High availability options such as clustering and geo-redundancy are built-in features.
Kiuru MSSP supports digital identity over a wide variety of signing key stores such as Signature Activation Module (SAM) as a remote key store, SIM/eSIM as local key store, or app keystore in smartphones. It also allows user to have multiple keys, certificates and credentials.

About Methics:
Methics is a Finland-based technology company founded in 2002 specializing in mobile PKI and mobile identity products. Methics provides open standard based, innovative and secure software products for complete and flexible implementation of MobileID, mobile PKI, eIDAS QTSP services, strong authentication and high LOA digital signatures. Methics has deployed its award-winning Kiuru MSSP platform as solution for several national identity management projects and critical business applications like retail banking, etc. Methics products offered under 'Kiuru' and 'Alauda' products provide multiple digital identities and certificates, support remote and local key stores, and smartphone app keystores.
About Juniper and Future Digital Awards:
Juniper Research was founded in 2001 and has since bee one of the leading analyst firms in the field of mobile and digital technology. Juniper Research specializes in identifying and evaluating new fast-growing market sectors in the digital ecosystem. Since 2008, the Future Digital Awards have been awarded to tech companies at the forefront of their respective fields: companies that deliver imaginative, innovative products or services that have the potential to disrupt their ecosystems and provide significant benefits to their target audience.
Press Release: https://www.businesswire.com/news/home/20230125005040/en/Juniper-Research-Future-Digital-Award-Winners-Announced-for-Telco-Innovation-2023