In May 2022 – The General Authority for State Registration (GASR) of Mongolia, in collaboration with their local technology partner Tridum e-Security, announced the launch of GSign App. A mobile application that enables Mongolian citizens above the age of 16 to digitally sign documents in accordance with the "Law on Digital Signatures" of Mongolia.
GSign app is available to download from Google play store and Apple app store. App provides a convenient and secure solution for remote signing needs. In one year of project being live service has over 100,000 Mongolian citizens as active users.
GSign offers an intuitive and user-friendly interface, empowering individuals to sign and authenticate documents electronically, eliminating the need for physical signatures.
With the implementation of Methics' Remote Signing Solution, which utilizes award-winning Kiuru MSSP platform to orchestrate the service, Kiuru SAM as Trustworthy System Supporting Server Signing (TW4S) and using Alauda PBY SDK to make GSign as a Signer Interaction Component (SIC). Solution ensures the highest level of security with compliance to international identity standards and Mongolia's state policy.
'Together with General Authority for State Registration (GASR) Mongolia, we have successfully deployed and integrated Methics technology to offer eIDAS compliant Remote Signing services via Mobile Phone App in Mongolia. Methics have been an excellent supplier for us in our quest for making Digital Signing and Strong Authentication available to everybody in Mongolia.'

Aysuhjav Lkhagvasuren CEO at Tridum e-Security LLC
Key Benefits of GSign App:
Remote Signature Solution: GSign App enables users to remotely sign documents, providing a seamless and efficient digital signing experience.
Easy and Convenient: With GSign, Mongolian citizens can sign documents digitally using their smartphones, eliminating the need for traditional paper-based processes.
Enhanced Security: App adheres to High Level of Assurance (LoA) and eIDAS compliance standards, ensuring the authenticity and integrity of digital signatures.
Free of Cost: App is available as a free application, providing citizens with a cost-effective solution for digital signatures.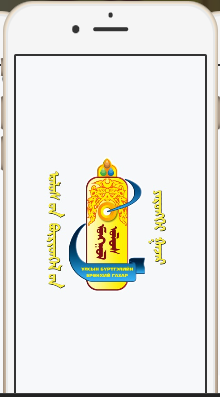 "We are thrilled to introduce GSign App to the Mongolian population, revolutionizing the way citizens handle document signing. With GSign App, individuals can securely sign and authenticate documents, enhancing efficiency and reducing the reliance on physical paperwork. GSign App is available for free to Mongolian citizens."

D. Delgersaikhan, Director of the General Authority for State Registration
About Methics and Tridum:
Methics, a leading technology vendor for mobile id has partnered with Tridum, a Mongolian technology company, to deliver the GSign App in collaboration with the General Authority for State Registration of Mongolia. Tridum's expertise in providing the Kiuru MSSP solution for remote signatures, with High LoA (LoA 4) and eIDAS compliance, has been instrumental in the development of GSign service.
For more information about Methics, please visit: https://www.methics.fi/.
For more information about Tridum, please visit: https://www.tridum.mn/.
For more information about GASR, please visit: http://eng.burtgel.gov.mn/home.
Methics support digital identity over a wide variety of authentication mechanisms and security assertions. Feel free to get in touch with us if you want to discuss your digital identity use case.
References:
https://www.methics.fi/solutions/